Happy Saturday everyone, I hope your day is going well! 🙂
I'm happy to announce another segment coming to A Dancer's Live-It, and this one is called "Link Love Saturday". In these segments, I will be featuring and reviewing a blog that I enjoy reading, have recently stumbled upon, or has been a source of inspiration in my health journey. Today's first post of the segment will kick off with none other than the infamous Chocolate-Covered Katie.
I stumbled upon Katie's blog when I wanted to start eating cleaner and creating "healthier" desserts. Since her website is dubbed "The Healthy Dessert Blog", I thought this would be a great place to start! I'll be honest though, when I first read that Katie was a vegan and so were her desserts, I was a little skeptical about how they would taste. HAHA WRONG.
I couldn't believe my eyes…her cookies, cakes, brownies, and ice cream could be healthy?! OMG SHOW ME THE FOOD.
What really drew me to her blog was not only her enticing food photos, but the simplicity of her recipes!! If you have allergies, she's got you covered too. Check out her Special Diet Recipes page for more info! All of her desserts are fun to make, easy, and have a healthy spin to them. Not to mention she has a page dedicated to oatmeal recipes so it's perfect, right? 😉
Now, to really show some link love, the following recipe was the first healthy dessert I made EVER. Hope you enjoy it too!
Flourless Chocolate Chip Cookies
Photography by: Katie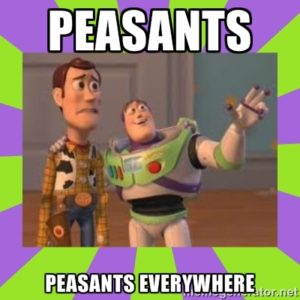 Are you hungry yet? Because you should go make these NOW.
!!BONUS!!: Katie has a cookbook coming out as of late 2014, and they are now available for pre-order! Don't worry I gotcha covered, you can pre-order that right here.
To make more of Katie's mouth-watering recipes, check out her:
Twitter
Pinterest
Facebook
Have a great rest of your weekend!!! 🙂