Hello and happy Saturday from my new apartment!!
I'm back at school and it feels strange, but it will be a great semester! 🙂
Wow does anyone else hate moving as much as I do? It's so overwhelming! After my mom and I finally reached my apartment yesterday, we discovered that some men were putting in a new carpet as we were trying to move in. Fabulous right? Well, needless to say it was a "dump and go" job, but my new room looks great now and I'm slowly but surely beginning to settle in.

Now of course we continue with your usual Link-Love Saturday post. Today I am featuring the amazing and inspiring Monique of Ambitious Kitchen!
Last year, my roommate introduced me to Monique's blog when she discovered how much I love the combination of sweet potatoes and black beans. WHO ELSE IS WITH ME?! 😀
RIGHT?!
Right.
Dubbed as a "Sweet Treats + Healthy Eats" blog, you'll find the perfect balance of this on her recipe page. When I also found out that most of her healthy recipes were vegetarian and pescetarian-friendly, my mouth was watering and the kitchen was calling my name!
What I love most about her blog is that there is something for everyone.
Love traveling? Check. Monique loves it too!
Gluten-free? Gotcha!
Health/fitness enthusiast? You've come to the right place.
Her goal is to inspire you, "whether it's in your kitchen or in your life", and I promise you won't leave her blog feeling dissatisfied. Most of her food is geared toward those who follow an active lifestyle, but if you're not an active person, no need to fret! You'll want to try the recipes anyway, because Monique definitely does NOT sacrifice flavor or taste. Her blog proves that healthy food can be absolutely delicious and make you feel amazing too!
I mean, how can recipes like this, this, this, and this be legal?! Trust me, I don't know either…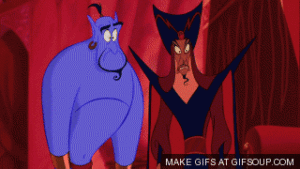 (Credit)
Since her recipes cannot be used without permission, I'll happily send you right over to her blog for an amazing sauce recipe that would be paired exquisitely with my polenta that you should've made yesterday!
Don't worry, I'll never know.
Or will I…;)
Have a great rest of your day 🙂
XOXO
fitness
health
link love
me
new
Saturday