Hey there everyone, happy Sunday! 🙂
The day of rest, relaxation, and preparation for the upcoming week. At least that's how it is for me.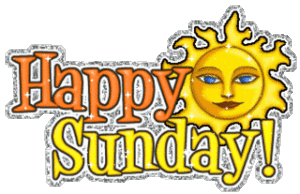 (Image Credit)

So, this blog isn't necessarily dedicated to current events, but I feel like I should mention this since it's attempting to aid with the health of certain individuals. If you've been living under a rock for the past few weeks, then you probably unaware of the "ALS Ice Bucket Challenge".
What exactly is this, you might ask? For those of you rock-living-people, (hey, I don't judge), here's a little background for you.
Amyotrophic lateral sclerosis, often referred to as "Lou Gehrig's Disease," is a progressive neurodegenerative disease that affects nerve cells in the brain and the spinal cord (ALS). The "Ice Bucket Challenge" is meant to raise awareness for ALS. People record themselves dumping a bucket of ice water on their heads and then challenge someone else to do it next. They have 24 hours to complete the challenge, or else they have to donate an X amount of money to the ALS Foundation. Or, you could always dump a bucket of ice water on your head AND donate. That's totally cool too! 🙂
While this form of awareness seems to be raising the amount of donations, many people have been expressing their own opinions over this challenge. Are people really doing it to raise awareness, or is it just another way to be included in a viral social media craze?
Now, I haven't been nominated yet, but here's what I think:
In the era of social media, we have more opportunities than ever to support worthy causes, from cancer to animal rights to child protection. Sometimes, we donate because someone we know is running. Sometimes, the cause holds special meaning to us. Perhaps we lost someone to the rare disease, or we are just inspired to be a good person and help others?
Although donations to ALS charities are increasing, I am not sure that the awareness of the disease is. I wonder how many know what ALS even stands for. How many know why a cure remains elusive?
Are we challenging each other to act charitably because it's the right thing to do, or because everyone is doing it?
You decide.
In case you'd like to get 2 different opinions, check out this article.
Have a relaxing day 🙂
Be well and XOXO!
ALS
awareness
ice bucket challenge
life
Lou Gehrig
opinions
questions
Sunday