A very HAPPY Friday to all!! 🙂 Cheers to the weekend!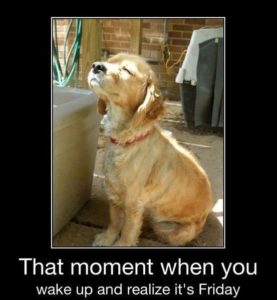 (Image)
You know what Friday means here on A Dancer's Live-It….FISH.
Catching up? Previous "Fishy Friday" Posts:
Fishy Fridays: Grilling
Fishy Fridays: Sautéing
Today I'm going to give you the scoop on poaching.

Maybe you've had poached eggs for breakfast, or poached pears in wine for dessert, (or maybe not), but how about poached fish? If cooking delicate fish fillets makes you anxious, poaching is your ticket to healthy perfection. Poaching skips the time-consuming steps of simmering, skimming, and straining the cooking liquid. Instead, the fish cooks it in vibrant broths that go straight from pan to plate for an elegant, fast dinner. Intriguing right?
It is the method accomplished with the least amount of heat, and, therefore is a gradual, gentle cooking process. Poaching is best for very delicate foods, such as eggs, FISH, white meat chicken (for you meat-eaters) and fruit. It is a very healthy cooking method, because liquid—not fat—carries the heat into the food. Poaching is ideally done at temperatures between 160°F and 180°F, or well below a simmer. The best way to tell if a poaching liquid is at the correct temperature is with an instant read thermometer. Or if you don't have a thermometer, look at the liquid in the pan. There should be a slight convective current in the liquid, as the warmer liquid rises to the surface. The liquid should be gently moving, but it should not be bubbling at all.
Poaching takes patience. Poaching allows the proteins in foods to uncoil, or denature, slowly, without squeezing out moisture. If you were to drop a delicate chicken breast into boiling water, the proteins would seize up so quickly that all the moisture would be squeezed out, and you would end up with a small piece of dry rubber! UM EW.
The following recipe from Cooking Light gives you an idea of how easy poached fish can be, especially on a hectic weeknight. It can be ready in less than 20 minutes!
Poached Cod with Shiitakes
(Recipe from Cooking Light)
Yield: Serves 4
Total: 28 Minutes
Ingredients
1 tablespoon dark sesame oil
1 tablespoon minced peeled fresh ginger
8 ounces sliced shiitake mushroom caps
3 garlic cloves, sliced
1/2 cup unsalted chicken stock (such as Swanson)
1/4 cup sake (rice wine)
2 1/2 tablespoons lower-sodium soy sauce
2 1/2 teaspoons white miso (soybean paste)
1 tablespoon sherry vinegar
1/2 teaspoon sugar
4 (6-ounce) cod fillets
4 (1-inch) sliced green onions
3 tablespoons cilantro

Preparation

1. Heat a large skillet over medium-high heat. Add oil; swirl. Add ginger, mushrooms, and garlic; sauté 5 minutes, stirring frequently. Add stock and next 5 ingredients (through sugar); heat to 155°. Reduce heat to medium-low; arrange fish on top of mushroom mixture. Cover and simmer 10 minutes or until desired degree of doneness, maintaining a constant temperature of 150°.
2. Gently remove fish from pan; keep warm. Increase heat to medium-high; add onions. Cook, uncovered, 1 minute or until sauce is slightly thickened. Ladle 2/3 cup broth mixture into each of 4 shallow bowls; top each serving with 1 fillet. Sprinkle evenly with cilantro and pepper.

Recipe Time

Hands On: 28 Minutes
Total: 28 Minutes

Nutritional Information

Amount per serving

Calories: 234
Fat: 4.6g
Saturated fat: 0.7g
Monounsaturated fat: 1.6g
Polyunsaturated fat: 1.9g
Protein: 31.3g
Carbohydrate: 12.4g
Fiber: 3.6g
Cholesterol: 80mg
Iron: 1.7mg
Sodium: 616mg
Calcium: 61mg1/4 teaspoon black pepper
YES PROTEIN. 31 grams? I'll take it.
Have a fanciful Friday everyone! 🙂
Question of the Day:
Do you prefer eggs or fish as a source of protein? Or both?
dinner
easy
fish
Fishy Fridays
Friday
fun
healthy
poaching
recipes
seafood
weeknight